Chetan Bhagat is an Indian author, speaker, and columnist who has made a name for himself in the Indian literary scene. He is a highly influential and widely read author, with his books being adapted into hit movies and TV series. Bhagat's novels explore contemporary themes such as the Indian education system, societal pressures, and cultural norms. If you wish to book Chetan Bhagat or hire Chetan Bhagat, you have landed at the right place.
Biography
Chetan Bhagat was born on April 22, 1974, in New Delhi, India. He studied Mechanical Engineering at the Indian Institute of Technology (IIT) Delhi, where he was a highly successful student. Post that, he pursued MBA from the prestigious IIM Ahmedabad. After completing his studies, he worked as an investment banker for a few years before leaving his job to become a full-time writer.
Life Journey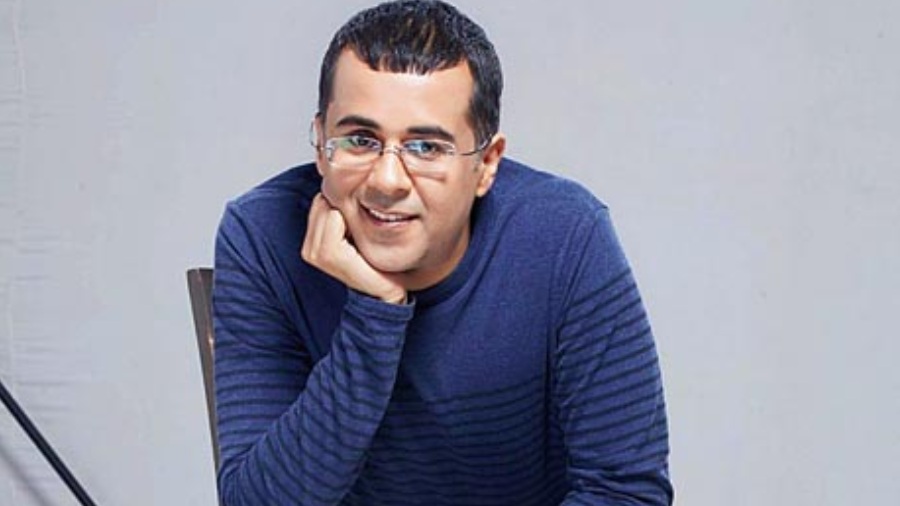 Chetan Bhagat's writing career began in 2004 with his first book, "Five Point Someone," which was an instant success. The book is about the struggles of three friends at the prestigious IIT Delhi and their attempts to cope with the pressures of the Indian education system. The book struck a chord with young readers and became a bestseller, selling over a million copies in India alone.
Since then, Bhagat has written several other books, including "One Night @ the Call Center," "The 3 Mistakes of My Life," "2 States," "Half Girlfriend," and "The Girl in Room 105." In addition to his writing, Bhagat is a sought-after speaker and has given talks at prestigious universities such as Harvard, Wharton, and IIT Delhi. He has also been a judge on popular reality shows like "Nach Baliye" and "The Voice India."
Top 5 Achievements:
Bestselling Author – Chetan Bhagat is one of India's bestselling authors, with several of his books, have sold over a million copies.
Successful Film Adaptations – Many of Bhagat's books have been adapted into successful movies, including "3 Idiots," "Kai Po Che!," "2 States," and "Half Girlfriend."
Influential Speaker – Bhagat is a highly sought-after speaker and has given talks at prestigious universities around the world, inspiring thousands of young people.
Social Activism – Bhagat is known for his social activism and has been vocal on issues such as education, corruption, and women's rights.
Literary Awards – Bhagat has won several literary awards for his writing, including the Society Young Achiever's Award, Publisher's Recognition Award, and Big FM Big Indian Book Award.
Hire Chetan Bhagat with TheGigs.in
TheGigs.in is a leading artist hiring agency in India, known for providing exceptional talent across a wide range of genres. With a comprehensive network of skilled artists, TheGigs.in offers customized solutions to cater to clients' unique requirements. The agency is dedicated to providing end-to-end services, from artist selection to event execution, ensuring a hassle-free and seamless client experience.
TheGigs.in has established itself as a trusted partner for many corporate, entertainment, and media clients in India and continues to expand its portfolio of exceptional talent, making it one of the best artist hiring agencies in the country. To book Chetan Bhagat or hire Chetan Bhagat, feel free to contact us today.